2006高雄城市芭蕾舞團
2006點子鞋-系列三
2006 Dance Shoe 3
藝術總監: 張秀如
編舞:羅文瑾/董桂汝/陳柏文/張藍勻/蔡博丞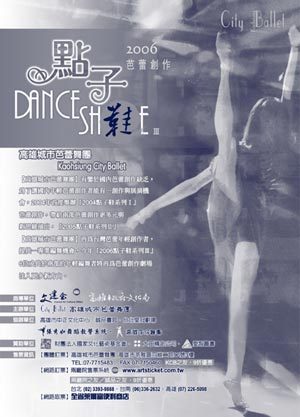 2006年2月18日Pm 7:30
台南誠品書店
the Eslite Theater (Tainan City)
兩廳院售票系統www.artsticket.com.tw
2006年2月19日Pm 2:30
台南誠品書店
the Eslite Theater (Tainan City)
兩廳院售票系統www.artsticket.com.tw
2006年2月25日Pm 7:30
高雄市中正文化中心至善廳
the Chih-Shan Hall (Kaohsiung City)
兩廳院售票系統www.artsticket.com.tw
2006年2月26日Pm 2:30
高雄市中正文化中心至善廳
the Chih-Shan Hall (Kaohsiung City)
兩廳院售票系統www.artsticket.com.tw
the Crown Theater (Taipei City)
兩廳院售票系統www.artsticket.com.tw
the Crown Theater (Taipei City)
兩廳院售票系統www.artsticket.com.tw
  高雄城市芭蕾舞團有鑒於國內芭
蕾創作的缺乏,為了讓國內年輕芭蕾
創作者能有一創作與展演機會,2004
年首度舉辦『2004點子鞋系列一』芭
蕾創作帶給南部芭蕾創作更多元與新
思維演出,『2005點子鞋系列二』高雄
城市芭蕾舞團再為台灣芭蕾年輕創作
者提供一專業編舞機會,今年『2006
點子鞋系列三』6位成長於南部的年輕
編舞者將再爲芭蕾創作劇場注入更多
新方向。
  『2006點子鞋系列三』將有6位年
輕創作者編舞-由英美學成回國舞蹈碩
士羅文瑾與董桂汝、北藝大應屆畢業
優秀高材生陳柏文、張藍勻與最年輕
的高雄編舞新秀得獎的蔡博丞他們六
位都是南部人,2006將創作出-地底下
的故事/放‧心/殤/♂♀/娃娃國/回憶
錄..等,希望『2006點子鞋系列三』,
  『點子鞋Dance Shoe』的展演,除了提供台灣年輕芭蕾創作者與舞者一個展
演切磋機會,也可活絡南部劇場舞蹈的生態。『點子鞋Dance Shoe』希望能以專
業的製作為未來台灣芭蕾環境創作出更多優秀芭蕾作品與編舞者。
Artistic Director: Chang Hsiu-ru
Choreographers: Lo Wen-chin, Tung Kuei-ru, Cheng Mei-yun, Chen Po-wen, Chang Lan-yun, and Tsai Po-cheng
The third series of Dance Shoe is a part of Kaohsiung City Ballet's continued effort to improve the conditions of the shortfalls of talent in ballet-oriented dance choreography in Taiwan. The first series premiered in 2004, and it served as a good start to give young choreographers a chance to bring their new perspectives on the stage in Southern Taiwan. The second series was staged in 2005, and it served as a motivating force to encourage young dance choreographers to strive for excellence in dance choreography. This year, the six choreographers, all from Southern Taiwan, will present their creative works by the form of dance theater, which is expected to carry out a wide range of possibilities in the manipulation of ballet in step with the modern world.
The six choreographers in this new series of Dance Shoe are as follows. Lo Wen-chin (羅文瑾) and Tung Kuei-ru (董桂汝) have received master's degrees in dance from the US and the UK respectively. Also, Chen Po-wen (陳柏文) and Chang Lan-yun (張藍勻) are distinguished current graduates of Taipei National University of the Arts. And last, Tsai Po-cheng (蔡博丞) won the prize of a Kaohsiung-based dance choreography competition as the youngest choreographer to gain the prize. Themes in this annual production comprise "Underground Stories," "Without Words," "Mourning," "the Original Sin," "dolly land," and "Memoir."
The production of the Dance Shoe series not only has served as an interactive platform for young choreographers to express their thoughts and ideas, but also has facilitated a marked progress in the environment of dance choreography in Southern Taiwan. It is hoped that this upcoming 2006 Dance Shoe III will stimulate more dance talent in the south to further efforts to reach the goal of high excellence.
Advisory Bodies: Executive Yuan's Council for Cultural Affairs and Kaohsiung City Government's Bureau of Cultural Affairs
Organizer: Kaohsiung City Ballet (www.kcb.org.tw)
Sponsors: National Culture and Arts Foundation, O-Ta Precision Industry Co., and Aichi Books
Co-organizers: Kaohsiung City's Chiang Kei-shek Cultural Center, Chang Hsiu-ru Dance Teaching System, Kaohsiung Kids' Dance
Ticket Purchase Information:
Locations: NTCH Ticketing Service: www.artsticket.com.tw
Kaohsiung City Ballet: www.kcb.org.tw
Prices: NT$400/Taipei; NT$300/Kaohsiung and Tainan
Discount information:
For group tickets: please call (07) 771-5483 or fax (07) 715-0460
KCB Family/NTCH Dear Friends Members/Eslite Members: 10% discount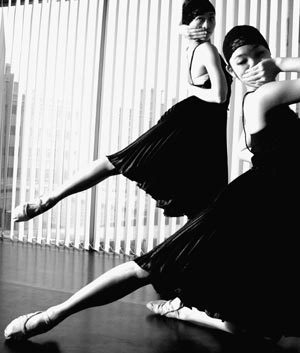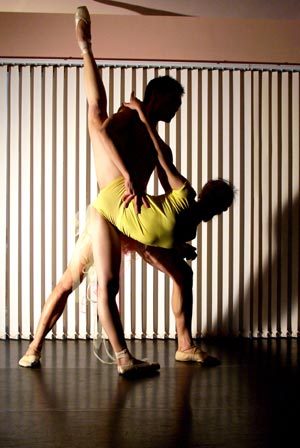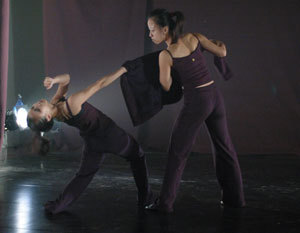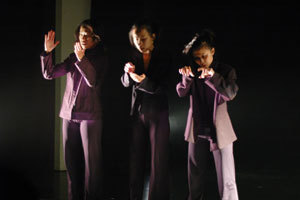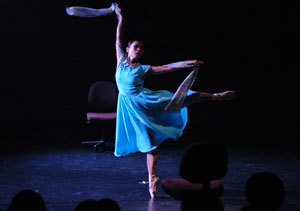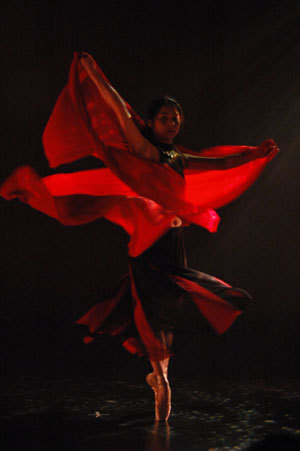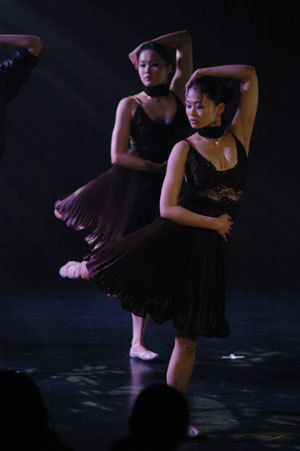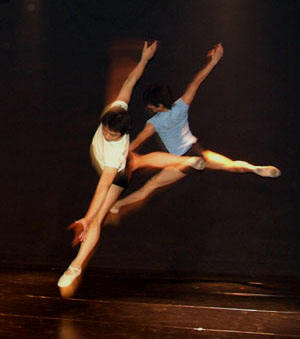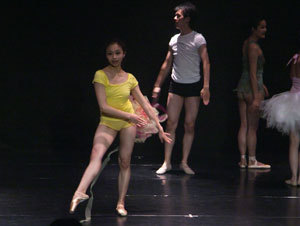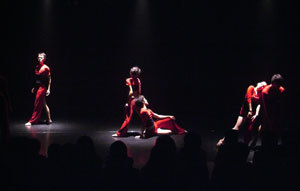 主辦單位:
高雄城市芭蕾舞團
演出單位:
高雄城市芭蕾舞團
贊助單位:
財團法人國家文化藝術基金會、
大田精密公司、 愛智圖書
協辦單位:
高雄市中正文化中心、張秀如舞蹈教學系統、高雄囝仔舞團
指導單位:
行政院文建會、高雄市政府文化局
購票方式:
票價:台北/400元 高雄/台南300元
兩廳院售票系統www.artsticket.com.tw
06-3362632 07-2265998 (02)2276-0182轉102
團體訂票 07-7715483 F:07-7150460
高雄城市芭蕾舞團(KCB之友9折優待)
兩廳院之友/誠品之友網路購票9折